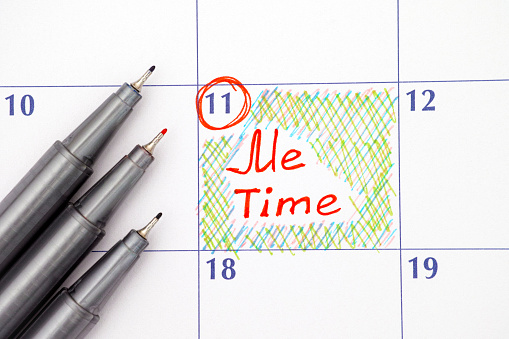 Guest article provided by: awesomewebsiteguys.com
As a parent, your children are your top priority. Sometimes, that means you have little time for yourself, as you're shuttling children to sports and dance, hosting slumber parties, and helping with homework. It doesn't help that you also have household chores to take care of and possibly a career to manage. No matter how busy you are, though, you need to make self-care a priority. 
Schedule Me Time Regularly
Everyone should have me time, which is a time when their minds can wander from all negative thoughts and stressors. It's time to partake in something you love or sit in solitude as the world passes you by for a few moments. It could be taking a long bath, reading a book, participating in a hobby, or doing yoga, to name a few. 
You need this time to give your mind and body a break. Basically, it's resetting your mental state, which can help you think more clearly and have more energy. Essentially, me time is the human equivalent of powering down and rebooting the system.  
Don't just say you'll give yourself a 15-minute or 30-minute break from everything; schedule it on your agenda regularly so you'll force yourself to take this time.   
Take Up a New Hobby 
A hobby can give you time to yourself. You may conquer new challenges and grow and improve your skill, depending on the hobby. As a result, you'll boost your confidence. If you're participating in an activity with other people, you can make new friends and socialize, which is beneficial to your mental health.  
Some examples of hobbies include the following:
Hiking

Knitting

Painting

Gardening

Fostering animals

Putting together puzzles 
Consider Starting a Business
Whether you're a stay-at-home or working parent, think about starting a business. Not only will you have a source of income, but you'll also have the satisfaction of working hard to achieve a goal. You'll have something to keep your mind occupied that's just for you. You're also showing your children that hard work pays off. 
Fortunately, with the Internet, your options for starting a business are plentiful, and some examples include e-commerce, writing, web design, and bookkeeping. You may also open a non-internet-based company, such as a petsitting, lawn care, or cleaning business.  
After you determine what type of business you want to open, your next step is to figure out your marketing plan. You could spend hours upon hours researching your target market, creating a website and social media page, and analyzing your competitors. However, you could still fall short if this isn't your area of experience. Instead, hire a marketing agency, like Awesome Website Guys. This particular company offers web design, logo creation, and more. Not only will you benefit from having more time for other aspects of your business, but you'll have professionals who can create the optimal product that will get you the highest level of results. 
Make Time for Friends
Once you become an adult with kids, you have an overwhelming number of responsibilities. Often, it's easier to forgo your friends to have more time for cleaning, parenting, etc. However, you should make it a point to get out with your friends. Having a strong social network can decrease stress, which in return, will improve your cardiovascular health, among other benefits. 
It's vital for you to take steps to care for yourself. It'll make you a better parent and a happier one at that. Fortunately, self-care can mean everything from starting a business to simply spending a day with your pals once and a while.