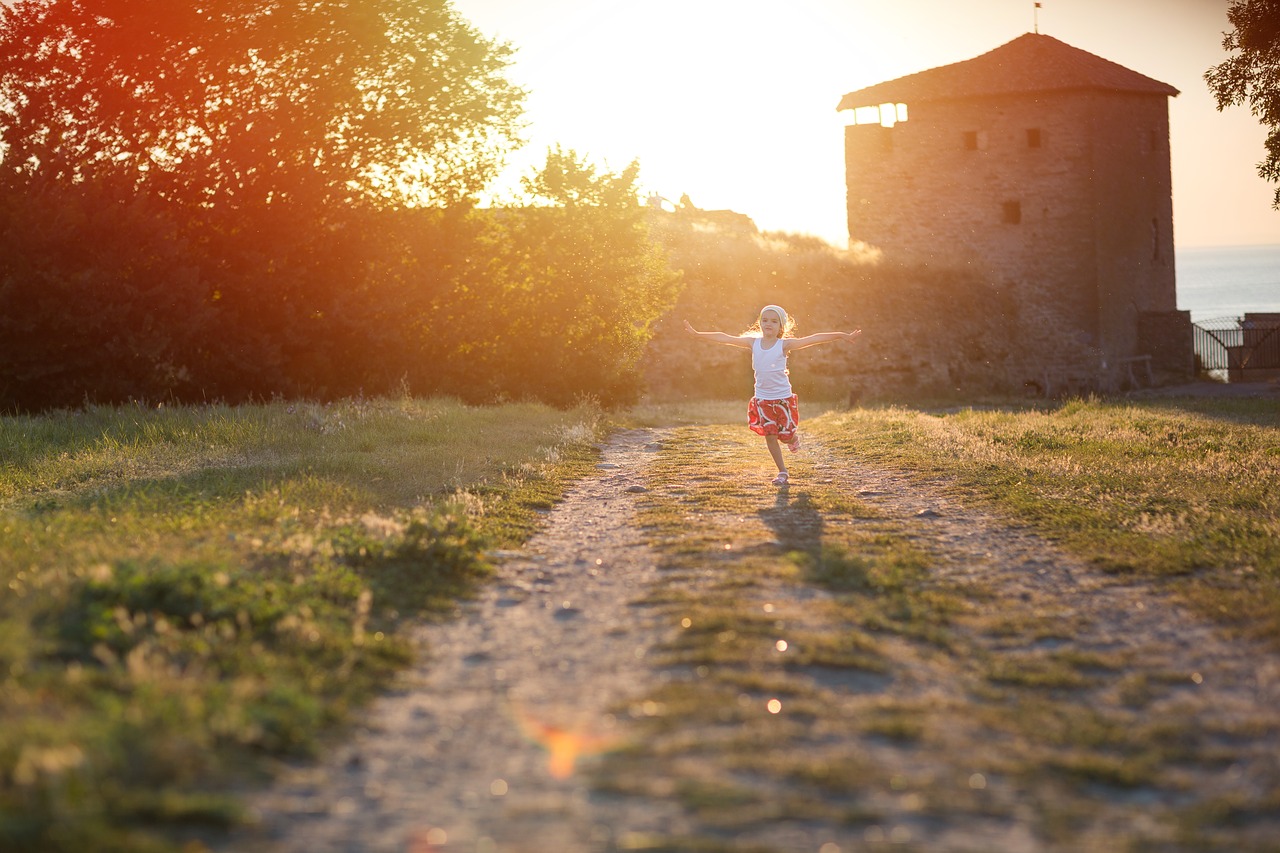 With summer coming, are you looking for things to keep the kids busy? Well, we know that grandkids and exploring go together! We have had several adventures around the Central Illinois area with our grandchildren along a far way trip or two. For the local adventures, my granddaughter Lilly and grandson Cade call them Grand Camps!
Whether you are traveling far and wide, or in your own backyard, there are a multitude of things to do with the grandkids this summer and many don't cost an arm and a leg. Here are some suggestions for Grand Camps for you!
Check out the local museums. We are fortunate enough to have the

Abraham Lincoln Presidential Museum

in Springfield, Illinois along with the

Illinois State Museum

and several other historic sites. The kids have loved the Abraham Lincoln museum, a museum that is loved worldwide! The museum has amazing displays that are interactive and mature along with a play area for the younger crowd. Even the small local historic museums usually offer something of interest to the kids. We spent one day in Peoria at the

Peoria Riverfront Museum

and we were amazed how fascinated the grandkids were with the fish and aquatic history.

Look for museums geared specifically towards kids. Springfield has

Kidzeum

. Do you have a local counterpart? Kidzeum offers a body that kids can climb through while learning the science in a fun way!

The park. I can't stress the fun of a local playground. From the local swing set and jungle gym to the playground at the school after hours. Any place where the kids can run, jump and explore offers a great way to burn off energy and enjoy being outdoors with the kids. Try out a swing for yourself too; it is fun playing like a kid again!

Visit the zoo. Springfield, Illinois offers the

Henson Robinson Zoo

. This small zoo has plenty to keep the kids attention. Animals of any size are attention grabbers for kids of all ages. A couple years ago we also stopped by Decatur, Illinois's

Scovill Zoo

and we were very impressed with this zoo that offers

96 species spanning six continents and has around 500 animals in residence. The zoo originally started out as a farm in 1967.

Go for a hike! Trails are a great way to burn off a bit of energy and one of the best places I know to do this in central Illinois is beautiful

Lincoln Memorial Gardens

. The gardens were d

esigned by the famous landscape architect Jens Jensen. Lincoln Memorial Gardens is a 100-acre site featuring six miles of trails, footbridges, a pond, eight stone council rings, and dozens of wooden benches inscribed with Lincoln quotes. Besides hiking, this is a great place for photographs as well. Many state parks also provide trails and hiking opportunities.

Stop at a flea market or antique store. Give the grandkids a price limit and allow them to shop. It is amazing what they may come up with!

Historic Sites, roadside stops like statues are another great way to share history and see the countryside. It is amazing what beauty you can find. We love the Abraham Lincoln statue in

Bunker Hill, Illinois

. Located i

n the center of the intersection of Washington and Fayette streets in Bunker Hill this bronze statue was a gift to the city by a Civil War commander as a token of appreciation to the Bunker Hill men who served in his company during the war. This is just one example of sites you can find all over the US!

Stop at the local library. Check out a book and dive into the world of reading! Many local libraries also have fun programs that kids can enjoy during the summer months.

Travel for food. We enjoy trying new food options with the grandkids. One of the fun places we stopped was a cool café,

The Rhythm Kitchen Cafe

in Peoria. It is fun to watch what they pick out. Dining in different spots is a great way to expand the palate for everyone!

Water! Check out the water attractions. If you don't want to dive into a pool try a splash pad! At Springfield, Illinois's

Southwind Park

, there is a very cool splash pad that kids of all ages seem to enjoy. The grandkids loved this fun stop.
These are just a few ways to have fun as the days get longer and the sun comes out. I hope that you have some fun Grand Camps of your own!